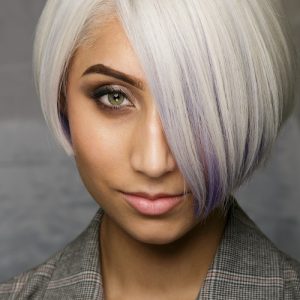 April 20, 2020
---
Modern-day people are highly enthusiastic about trying new hairstyles. This is the opportunity for the budding hairstylists to make the most of. However, they have to meet the expectation of the clients thoroughly to excel in this field. Naturally, they can't deliver up-to-the-mark output following traditional techniques.
In this context, budding hairstylists are recommended to pursue barbering courses in Melbourne. This can be helpful in terms of exploring new styles and techniques. Those who want to make it big in this segment of fashion with renowned names in the client profile should definitely pursue these courses.
Be a master in a few weeks!
Barbering courses are pretty strategic. Upon taking these courses trough renowned trainers, it takes only around 10-12 weeks for completion. But the techniques taught during these days are highly valuable. Tricky aspects like creative shape enhancement, advanced clipper jobs, etc., can be thoroughly learned upon enrolling with renowned barbering courses in Melbourne. It is here to mention that most of the reckoned fashion event organizers prefer hairstylists with professional barbering courses.
Be the smartest finisher
There is no better way than enrolling for professional barbering courses to learn the art of finishing in the hairstyling arena. It's a critical aspect to learn, considering the fact that hairstyling at a higher level is moreover about attaining perfection in finishing. However, a comprehensive barbering course teaches it all, starting from basics to finishing, For example, upon going though BIBA Barbering Basic Course, one learns it all, starting from selection pattern, traditional cutting technique, classing men's cutting, contemporary cutting techniques, Scissor-over-comb, Clipper-over-comb, trimming techniques, to freehand clipper jobs.
Grow with confidence:
A proper barbering course provides many benefits, which can't be expected in traditional ways. Most importantly, it provides the much-needed foundation for an enthusiast to excel in the barbering arena. Above all, here, one can get the opportunity of hands-on experience of high-end techniques while learning, which certainly is a great advantage.
The courses of such are like the real blessings for those who want to get self-employed and make it big in this arena of barbering. It boosts the much-needed confidence to address the challenges at a higher level. The best part, an aspirant gets the opportunity of learning things through globally reckoned hair stylists, known for their creativity.
Be an expert on grooming and detailing
The difference between a trained hairstylist and the others is judged through their approach of detailing and grooming. Not everyone is equally efficient about detailing and grooming, as it requires adequate experience. Earlier, there was no proper training program to learn these things. Modern-day aspirants are blessed having strategic training programs to learn things. Learning and mastering over-grooming and detailing takes years without proper training. However, through a proper training provider, the same can be learned within only a few weeks.
Finding the right academy
There are many barbering course providers one can find in modern times. However, not all these can be trusted for someone who wants to make it big in the fashion arena. A barbering course should be followed through the proper combination of theoretical and hands-on classes. Only when the student gets the opportunity of implementing what he/she learned, the actual worth of pursuing such courses is delivered.
This is the reason that the reckoned names are only preferred as they are capable of providing such opportunities. Only those who are visited or consulted for a varied range of hairstyles can help others. Finding such an institution should be the utmost priority of everyone interested in pursuing barbering courses at a higher level.
Enthusiasts who want to make it big as a hairstylist should join BIBA Academy for an advanced Barber course in Melbourne, as discussed above. Click the link below to know more about BIB Academy.