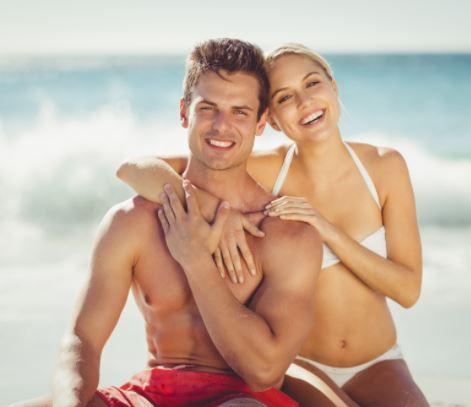 April 19, 2021
---
If you are tired of shaving and waxing and are looking for a more permanent hair removal technique, you should consider clinics that specialize in laser hair removal in Sydney.
What is laser hair removal? 
 A laser emits light rays that are absorbed by the pigment melanin present inside the hair. The laser converts its light energy to heat and destroys hair growth's starting point, the hair follicles inside the skin. After it is eliminated, hair can't grow from that point
What does the process involve?
Before the treatment begins, the area will be cleansed. If you have sensitive skin, your therapist will apply a numbing gel which takes about an hour to work. Your laser treatment will be done in a clinical setting, and the doctor and technicians, and you, will have protective eyewear. The doctor will pull your skin taut and apply laser pulses. It isn't painful and will feel like warm pinpricks on your skin.  
Are there any side effects of laser treatment?
There are no serious side effects of the treatment. They are minor, temporary, and include some redness, swelling, slight pain or discomfort, and itching. It is recommended to undergo this treatment in a well-reputed and licensed clinic by experts.
What post-treatment care will you need?
Your therapist will give you a soothing cream to help your skin relax.  It would be best if you also used a good sunscreen with a high SPF. If possible, it is best to avoid going out in the sun. It would help if you did not have hot showers or saunas for 24-hours after the treatment.
What is Brazilian hair removal?
A Brazilian laser hair removal is a laser treatment given to your intimate areas. It removes hair from your pubic region, leaving you hair-free from your belly button to the top of your buttocks. It includes removing hair on the labia, at the sides, and along and around the buttocks. Some women like to leave a strip of hair on in the front for a natural look.
What is Bikini laser hair removal?
The Bikini laser hair removal targets the same area but is slightly different from the Brazilian treatment. The area that lies just outside of the panty line, about three inches of it, is called the bikini line. The treatment removes all the visible hair in this area and about an inch within the panty-line. It makes you beach-ready so that you can confidently wear your bikinis in the summer without any visible unsightly hair.
Get summer ready; book yourself for laser hair removal today!