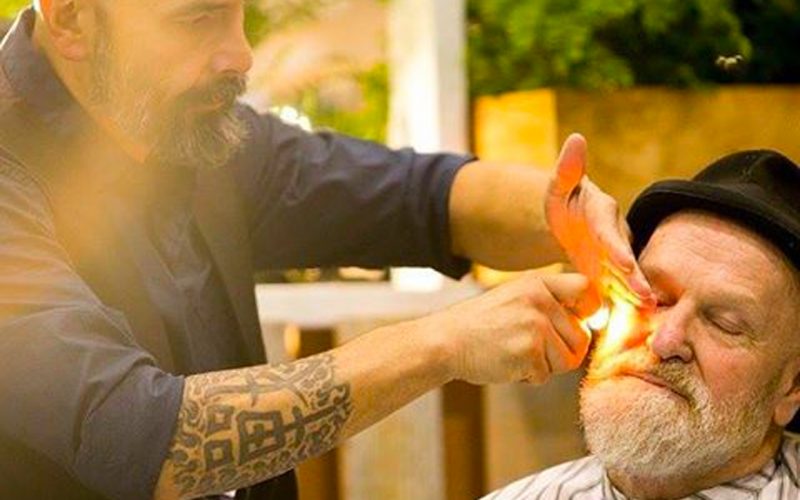 July 14, 2020
---
In recent times, the art of barbering has seen a revival. This is mainly due to facial hair being in fashion and men caring more about their appearances in general. This rise in popularity has led to several barbershops being opened in shopping malls and local streets. Also, in the last five years, the demand for barbers has increased by 5.8% and is expected to stay at that spot for quite some time. Hence it is a good time to consider Barber Fitzroy courses.
With barbering being considered as a career path by many, there are now barbering qualifications available, the chief among them being the Certificate III in Barbering (SHB30516). In this course, you'll be taught operational, technical, and consultation skills. You will also learn how to make use of sales. Here, we will look at the advantages offered by barber course in Melbourne, but before that, let us touch upon what being a barber means.
What does a barber do?
Usually, barbers work in a salon or hairdresser's where people visit to have their hair styled. As a barber, you would need to have a discussion with their clients regarding what look they prefer, get the clients prepared for experienced barbers, and apply products on their hair in order to maintain them. Barbers need to take care of head hair and facial hair. In certain cases, you have to do some administrative work at the salon to endorse certain products.
Skills Required to be a Barber
You need certain skills to be a barber with a dedicated client base and a good reputation. You can learn these skills by joining a barber course. A good barber should always communicate with their clients. You should understand what their requirements are and what are the best ways you can fulfill them. Moreover, you should be up to date with the latest fashion trends, along with accuracy and aestheticism techniques. If you can gain an insight into how to run a business like a salon, that would be helpful too.
Advantages offered by Barber Courses
When you join a barber course, you will be taught the daily requirements that need to be met. These include consulting with clients to know about the look they desire and also provide advice regarding the maintenance of healthy hair using salon products. Barbers also need to take care of facial hair and endorse hair care products.
Different clients want different things, and while some will visit the salon just to get a simple trim, others will want you to show your skills and create a unique style. While some will look for a classic haircut, others will look for something trendy. The opportunity to create something new is your chance to be an artist.
By opting for barber courses, you can be your own boss. Many barbers are self-employed, and they choose when they want to do their work. This gives you great flexibility, and instead of working for someone else, you can save some money to open your own business. As long as you provide good service to the customers, they will keep coming back and improve your reputation.
There is also the social aspect to consider. The job of the barber is not only to style hair but they also sometimes chat with their clients and offer them some friendly advice. Barbershops usually have a cheerful but laid-back ambiance, and rather than the usual customer-service provider relationship, you will find feelings of friendship there. Being on good terms with your clients will do wonders when it comes to improving your reputation. You can get all these advantages by attending barber Fitzroy courses.
If you want to know more about how barber courses can help you build a career at BIBA Academy, you can visit our official website and contact us.
Read more on below links:
How to Turn Your Barbering Course Into Stylish
Professional Tips for Choosing the Right Hairdressing Academy