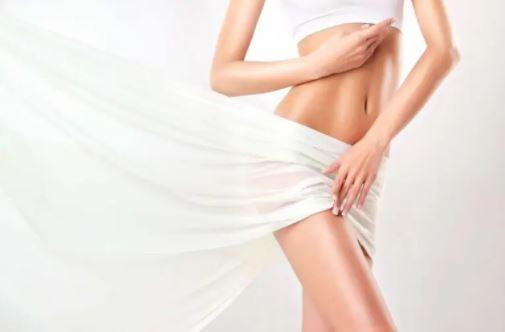 April 23, 2021
---
Hair removal has become a necessary part of beauty care and personal grooming for many. Hair removal in the typical body areas like the arms, legs, and face is an everyday thing. However, bikini hair removal is a whole other Ball game. Bikini hair removal is tricky and complicated for many reasons. The skin and hair in the bikini area are different from the rest of the body, so they need to be treated differently during hair removal treatments. Regular hair removal methods like shaving, waxing, and threading are hard to perform in the bikini area, considering accessibility and skin sensitivity. Women have been subjecting themselves to painful bikini hair removal procedures for many years now. Bikini Laser hair removal has turned out to be a game-changer with Bin replacing traditional hair removal methods. Let us look at some great reasons that have made bikini laser hair removal treatment the most preferable for many women.
It is permanent
Women have been putting themselves through the excruciating pain of bikini hair removal. Imagine removing hair once and not having to deal with it again ever! The permanence of the treatment is considered one of the top benefits of bikini laser hair removal. Though you may need to few new growths after five years or so, it may not be necessary at all.
It is fast
Women's and men's hair laser removal treatments are fast processes. After you fix the initial appointment with your doctor, your doctor may take some time to explain the procedure, after-care, etc., with you. The whole procedure for bikini hair removal can be done over just two to three sittings that last about an hour each, which is quite significant compared to the many hours you may need to spend waxing or shaving.
No bumps or itchiness
One of the dreaded side effects of bikini shaving is the itching that follows. The bumps, hair ingrowth, the itchiness in the already sensitive area, and bruises in shaving are very difficult after-effects every woman dreads. With bikini laser hair removal, you can avoid them all once and for all.
Precision
Hair removal in the bikini area is a tough job because it is easy to reach every corner of the skin easily. However, laser hair removal is only a matter of pointing laser guns at hair roots. So bikini laser hair removal is a precise and clean process that is easy to carry out.
Cost-effective
Bikini laser hair removal is a one-time expenditure, and you may never have to spend time or money again at beauty salons. Some of the best laser hair removal clinics in Sydney offer laser hair removal services, after which you may never go back to traditional hair removal methods. 
Getting rid of bodily hair gives us a sense of confidence and trust in ourselves that cannot be compared to anything else. With time laser hair moval has become more affordable and accessible to all and will be the way forward for women's beauty.