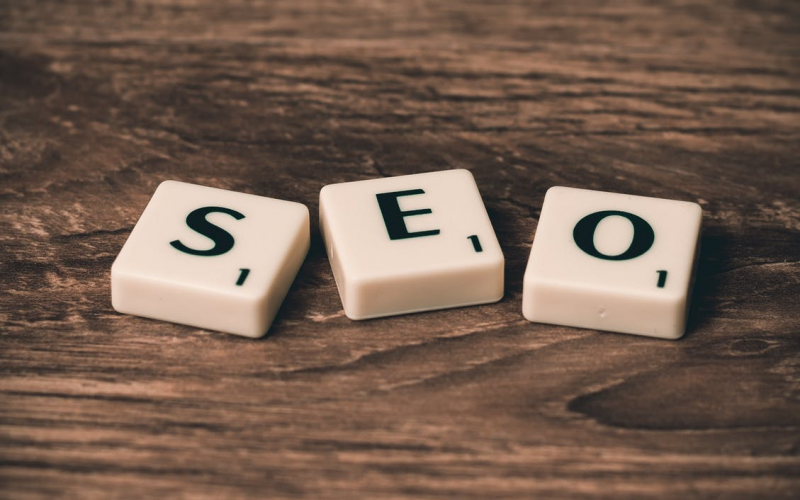 May 2, 2022
---
Letting your business lag behind in the era where digital reach is a decisive factor in coming out triumphant is out of the question. However, SEO is a delicate matter that you need to know inside and out if you are to leverage it properly. A business where an in-house expert is not an option is best off looking for professional outside help.
With SEO becoming a core aspect of all kinds of businesses, today, the challenge isn't finding experts to do the job for you. In the sea of experts and agencies all claiming to be the best, the real challenge is finding the right ones. If you're from the Land Down Under, you might particularly be overwhelmed as the SEO industry is truly booming in Australia. And while this might make your search more laborious, the competitive environment also makes it more worthwhile. How can you identify the best SEO agency for your purposes? Here are a few tips that will help.
Step up your game
The first thing that will help you recognize a good SEO agency is delving a bit deeper into the topic, to begin with. Having some SEO knowledge yourself is useful anyway, but it will also serve as a great basis for asking agencies the right questions and determining how much you can believe their promises. Not having a clue about what SEO can achieve and in what timeframe can lead you into deals that use dodgy practices or are straight-out scams.
Promises, promises
Bigger is not always better, and this may be the case when it comes to the promises SEO agencies will shower you with, too. First things first, if an SEO agency promises instant results, take it as a red flag. SEO takes time. It may be months before the results are visible, so the promise of hitting the first page in a month is dubious, to say the least. Guarantees such as doubled traffic should also be regarded in the same way: with caution.
Keyword considerations
The next thing to factor in when looking for a reliable SEO agency in your area has to do with keywords. Even if you don't know much about SEO, you probably know that keywords are a central part of it. However, not all keywords are equal. High search volume keywords are extremely competitive and naturally, more difficult to rank for. Low-volume keywords may be easy to rank for, but of course, ranking for them won't have such stellar effects. That does not mean that they are useless, but a neat balance should be found. Make sure that the agency you're considering treats keywords with transparency. They shouldn't decide on keywords for you without consulting you and letting you know about the search volume of each one. Instead of a large number of keywords, they should focus on finding the right ones and dedicate more attention to focusing on them. So, if an agency offers a large number of keywords, stay vigilant.
Tailored solutions
What services the agency offers will, of course, also be a key aspect to consider. If you are not sure what services you need in order to reach your desired result, the SEO agency should be ready to suggest the best plan for you. In addition, the agency should be ready to explain each of their services, what they entail and how that will contribute to reaching your goal. A good agency won't try to get you subscribed to services that won't actually take you closer to your goal, but they will be ready to tailor their solutions to your particular needs. Since every business has its unique needs, this is extremely important.
Flexibility of terms
As we already mentioned, a good SEO agency will have a level of flexibility in terms of its services and tailor them to your needs. This flexibility should manifest in their terms as well. Given that SEO takes time, many agencies find it the most beneficial for both parties involved to lock clients into a contract. A contract of, for instance, six months leaves the agency enough time to deliver results and prevent the client from getting impatient and pulling out. However, what if you find that you have signed with the wrong agency or you cannot afford to continue the payments? Sydney SEO professionals have a solution to that as well. Some agencies work on a month-to-month basis which gives clients peace of mind and allows them to leave whenever they want to.
Proof of experience
The next important thing to look at when picking your SEO agency is their experience. Every agency will be eager to boast years of experience and amazing results, so it's your job to check on that. An agency that indeed has the reason to boast will proudly showcase testimonials. Seeing the list of their previous (or current) clients gives you all the freedom to do your own background research and verify their claims. If there's not much you can find about them, it's good to be wary. In addition, don't skip reading up on the reviews the agency has, both on and off their site.
The price of getting seen
Finally, you must also consider the financial aspect of things and find an agency whose pricing corresponds to your budget. Considering that what you get depends on how much you are ready to pay, though, don't get swayed by offers that seem a tad too favourable to be true. Trying to stay frugal here can end up actually being a complete waste of money. As we already said, SEO is never instant, and there are a lot of moving parts that all work together for a better rank. You can't really expect professionals to handle all of those moving parts for cheap. It's better to not go into SEO at all if you don't have the budget for services that will actually show results.
SEO can be a key to success, but only if it's "good" SEO. Finding a good—or even better, the best—agency in Sydney is the only proper way to do it. Instead of considering it as an expense, think of it as an investment in the growth of your business.