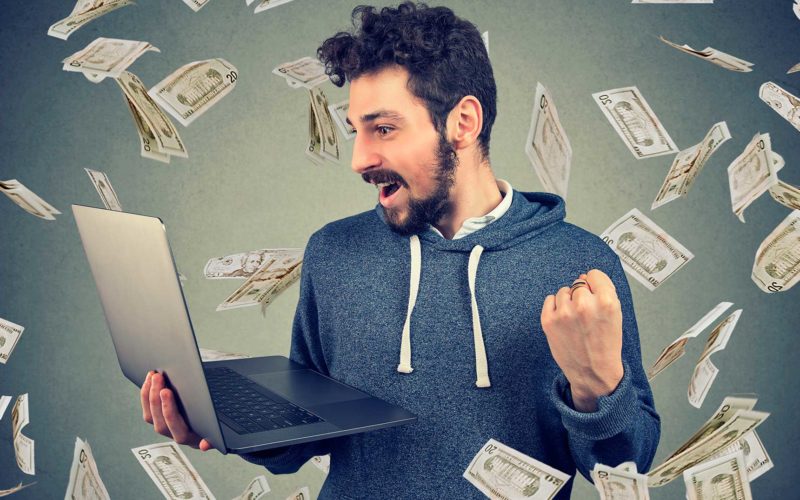 November 7, 2019
---
Social media is high on the heels in today's worlds and still growing. India has become the number one country for Facebook in the world in terms of monthly active users. Just imagine how big the platform is that is provided by social media in an easiest way. All you need to do is to build right business and connect to right plethora of people to make money.
Here are some easiest ways suggested of how to make money using social media:
By affiliate marketing
Affiliate marketing, in a nutshell means, to promote products of other companies in order to make money. You need to make your unique affiliate link which leads users to that sites like Amazon.com after signing up with them. If you are good at building groups and good amount of people, you can make handsome amount of money. You need to have a healthy ratio of informational posts with the promotional posts.
Earn money via your own products
You can start promoting your Digital products like eBooks, courses, etc. Primarily, you can start with listing of your eBook on amazon Kindle and then promote its link on different social media channels. Once, the sales starts rolling, you need to do nothing but collect the payment. You can also sell your physical products like jewelry, crafts, paitings, clothes, etc. by creating a page and promoting it in way that it can reach to right people.
Using YouTube
You can create your YouTube channel and earn money. It requires lot of planning, content and creativity. Once you will get at least 10,000 viewers of your video, you are eligible to apply for YouTube partner program. You can promote your videos on other social sites to get more number of views.
By starting a Coaching business
If you feel that you are having ability to teach certain topics online, you can start your online coaching business. You need to build up your personal brand and then you should offer your services like which topics will be covered by you. Once you get high amount of followers and fans, you can start selling your coaching videos online.
By providing freelance services
This is the easiest way among all these to make money. You just need internet connection and social media access. You can provide services like social media auditing, managing facebook page, social media content creation, etc. You can start your freelance business by creating your own personal brand. You can write your promotional blogs that can attract the audience. If you can create a good content on a regular basis, then you will start getting invites and inquiries regarding managing a facebook pages or content creation for different clients.
Also, you can opt for full time jobs of social media marketing. You can prepare yourself by checking some courses offered by Digital Vidya.