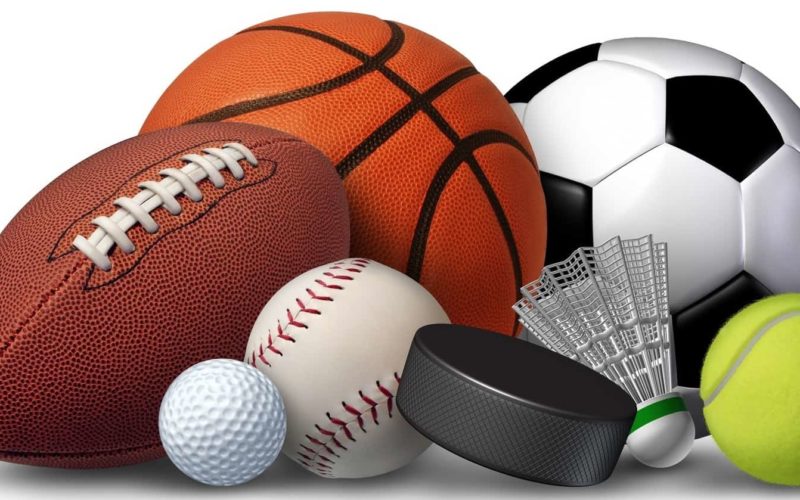 December 23, 2019
---
One of the most effective mediums that connect people all over the world and unites them in joys and happiness is sports. Whether you are someone who's passionate about cricket or someone who has a deep love for football, or any other sport in the world, the fact remains that from as long as time can tell, sports have been a great way to add joys fun and entertainment in the lives of people.  People all over the world play and follow sports, some professionally, some as hobbies, or some just as a form of fitness regime.
Let's have a quick look at some of the most popular sports all over the world.
Cricket – with an estimated fan following 2.5 billion fans all over the world, this game played between two teams of 11 players originated somewhere in the middle of the medieval period. One of the most sought after and loved sports all over the world, the popularity of this sport ranges from being played in the local parks, colonies to some of the biggest stadiums in the world. Some of the most famous cricketers who have completely changed the global presence and meaning of cricket are Don Bradman, Sachin Tendulkar, MS Dhoni, Shane Warne, Brett lee etc.
Football – another one of the world's most popular sports games, not just in terms of the number of players but also spectators, football is one of the most loved and passionate games of all time. The origin of this game seems to be a mystery with some claiming that it is as old as the Romans. Some of the biggest gems of this fantastic sport are Cristiano Ronaldo, Lionel Messi, Pele, Diego Maradona, Ronaldinho, etc.
Golf – considered to be the rich man's sport, golf is again one of the most famous sports played all over the world. The equipment, shoes, clothes and membership charges of a golf club are rather expensive for many and that is what makes it an expensive sport. From patience to judgment to control to confidence, this sport is sure to enhance your many personality traits. Some of the biggest golfers known to the world are Tiger Woods, Justin Thomas, Rory McElroy, Jordan Spieth, Phil Mickelson etc.
Tennis – there are many reasons that contribute to making tennis a worldwide famous sport. Be it their clean and clear rules, or the restricted number of players in the court, tennis has been followed and loved alike by many people all over the world. Not only is this sport a great way to keep oneself fit but also one of the best ways to destress and have some fun. Some of the biggest names in the field of tennis are Roger Federer, Rafael Nadal, Novak Djokovic, Venus Williams, Serena Williams, Andre Agassi etc.
Swimming – there are many benefits to this wonderful sport than just hitting off the water on a hot day, one of the best ways to bring complete movement to the body and bring relaxation to a person and help them destress, swimming is a great way to work your entire body and cardiovascular system. Some of the biggest and the most famous swimmers are Michael Phelps, Katie Ledecky, Ryan Lochte, Ian Thorpe etc.
There is just no denying the fact that participation in sports and other forms of physical activities are sure to have many advantages on the life of a person. So, whether you love playing football or a game of cricket, get enrolled in your favorite sport today and find your way to a better way of living.