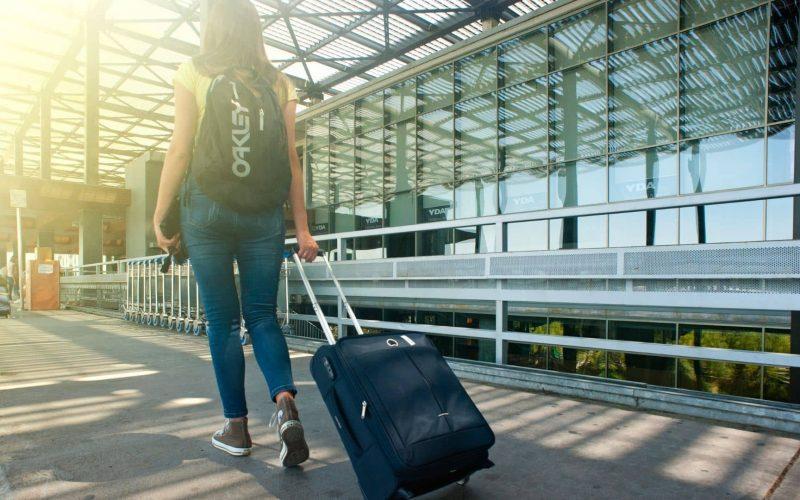 November 15, 2021
---
Whenever you are traveling it is easy if you go over budget. It might be that you needed or you have extra drinks at dinner in one night. So, whatever it may be, these expenses are extra you choose for, but what about expenses that you weren't expecting? Those extra expenses can really hurt your wallet and you might not enjoy your vacation. Here are some unexpected expenses which you need to avoid.
Baggage Fees
If you are traveling through multiple airlines the baggage fees might be hard for you. All of them have different weight and size dimensions that can cost you a little bit more if you don't fit in their dimension. Before packing the stuff in your bag just check the dimensions of weight and size for every airline you are traveling to. And also check whether your luggage is included or not. Sometimes budget airlines don't include free checked luggage or they don't even let you carry much.
Hotel city taxes
In some places sometimes accommodations ask you for a tax. This tax is probably known as tourist tax. This may vary in some percentage of your total price. This usually happens when you get accommodations and some, ask you to pay only in cash. This may make your budget uneven too. To avoid this kind of expense just ask your hotel or organizer whether they have tourist tax or not and whether there how much it will be. You should avoid by checking with hotel booking policies and comparing with other hotels.
Hotel booking fees
As you find the perfect place and perfect hotel to stay in and the place perfectly fits in your budget, at the time of checkout you got to know that they have added the service charges and cleaning charges, making the bill more than expected. To avoid such expenses, go through the process you are going to book your hotel until the payment is needed. Don't make the payment just note down the total price. You will get a complete total with all fees attached. Confirm hotel check-in and check-out policy and timing so that prevents your extra charges on hotel fee. Plan your travel timing and hotel reaching timing according to hotel check-in time and policies.
Roaming charges
In this global era, we all are connected to phones and want to be able to use them everywhere we travel. Be that as it may, it's unrealistic to do as such. While roaming just turn off the roaming on the phone to avoid expense when returning home after travel. Just use Wi-Fi whenever possible or just buy a Sim-card at a destination. The use of phones overseas is very inevitable. It can come up with serious roaming charges. Data and minutes are costly and when one is using a minute or just scroll the social media or map app just by using megabytes will suffer from the huge bill. It is worth it that we turn off the roaming before traveling so that we can avoid charges. Use Wi-Fi as much as you can or if you need to make a call regularly just buy a regular sim. Also, you can go with international roaming and data plan, so that helps to calculate fixed expenses on phone bills.
Tipping
Some restaurants add automatic tips to your bill. This may put a ding in your wallet if it had been quite what you planned on tipping. Ask beforehand if tips are applied automatically, or add the 15-20% tips to your dining allow every meal to feature flexibility. Sometimes hotels automatically add tips to your bills. This may put you in shock and because it is more than you expect. To avoid this just ask before if tips are added automatically, or just add 15-20% for every meal. Also, check bill breakout so you find out if any automatic tips are included or not.
Uber/Cab fees
There may be some charges for a ride from the airport. This mainly applies to Uber, sometimes cabs too. Sometimes during the strike cab drivers charges double fair to get into the city from the airport. During pick-up, they increase the prices. To avoid paying more money, just learn there are flat rates for taxis and they must abide by them. If uber prices are high just take public transport like the metro, the bus, or the shuttle. Also, try sharing cabs so that saves the cost of travel if you are alone. Avoid cab or taxes, try to use public transport services like the metro, buses, tram so you can manage your budgets and save your expenses on travels.
Currency Exchange
Sometimes currency places also take some charges for their services, costing you more. It is often cheaper than you exchange money at your destination rather than changing at your home. Always prefer government approved or authorized Exchange center so can avoid extra charges and fees. You can also go for a Forex card so you can avoid swiping charges. Nowadays Multicurrency Forex cards are also available.
Emergencies
Having an emergency is the last thing you think of while on a trip, but it is something we have to think about. Accidents will probably or eventually happen if you travel frequently. To make sure you are covered, just make sure you have travel insurance for every trip or credit card on hand in case of an accident.
Lastly,
Understanding that you must stick to a budget can provide you peace of mind, allowing you to truly enjoy your trip without fear of overspending or over-expanding your budget. Having a separate section of your budget for unexpected expenses is always a good idea. Enjoy your next holiday without worrying about unexpected expenses with
holiday packages from the UK
.