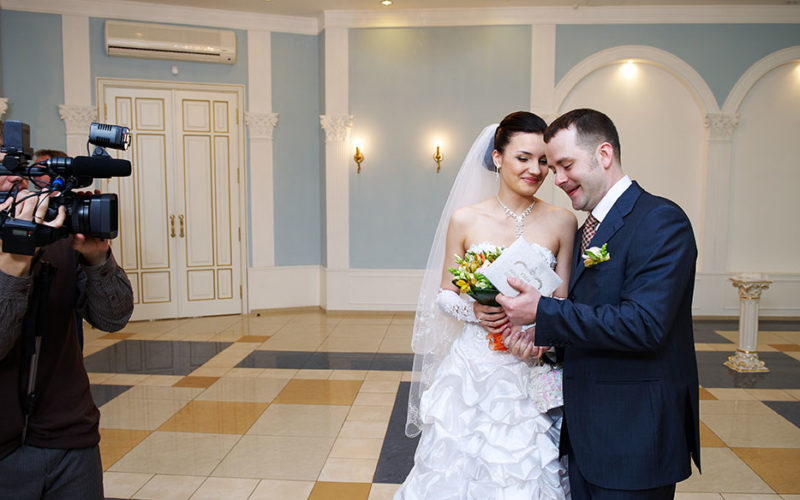 Let your wedding videos help you recreate the magic anywhere and anytime
January 3, 2020
---
It will not be wrong to say that your wedding is perhaps one of the biggest days of your life. We are all familiar with the hard work efforts time and money that is invested in your special day for it to turn out the way that it does. Would you not like something to remind you of all that forever. Wedding videos are without a doubt one of the best reminders of all these small and big moments in your wedding that make this elite event special and something to always treasure.
There was a time when wedding photography was all about posing and people eating, but thanks to the many skills and talents of the upcoming photographers, the definition of wedding videos has been changed altogether. Now it is more about capturing some of the best and the most moving moments of you and your loved ones.
It doesn't matter what location do you have in mind for your wedding, whether it is a church wedding or beach one, whether you prefer traditional background to a simple wedding, the entire idea behind finding that right person to do your wedding photography and videography is to create a copy of your special day that is even better than the day you have had and is sure to make you joyous and elated every time you watch it.
Let's have a quick look at some of the points that make theses wedding videos so important
– A lot of people think that the expense of the wedding videography is a big waste, but we just do not think the same. It is no secret that no matter how lavish or simple or extravagant you make your weddings, at the end of the day, the decorations are going to come off, the food will be eaten and the guests will be gone, but for you, the only way to relieves and recreate these memories will be through these videos. Therefore by hiring a wedding photographer, you are giving a chance to you and your partner to bring back memories of your special day as and when you want.
– Wedding videos are like a time machine. It is no secret that once the wedding has been done, sooner or later you are to get back to your normal routine and all that happiness, the excitement and joys of Being newly married slowly and eventually gets transformed to a routine and before you even know it years have passed and you are so engrossed with your everyday life that you even forget how thing was at one point of time. These videos not just help you to relax and make your smile and get emotional but also act as a time machine that makes you forget everything around you other than some of the best memories of your life.
There is simply no hiding the fact that wedding time is a great way to go back in time, relive all the emotions, press all the emotional buttons and become once again become a part of some of the best times in your life.