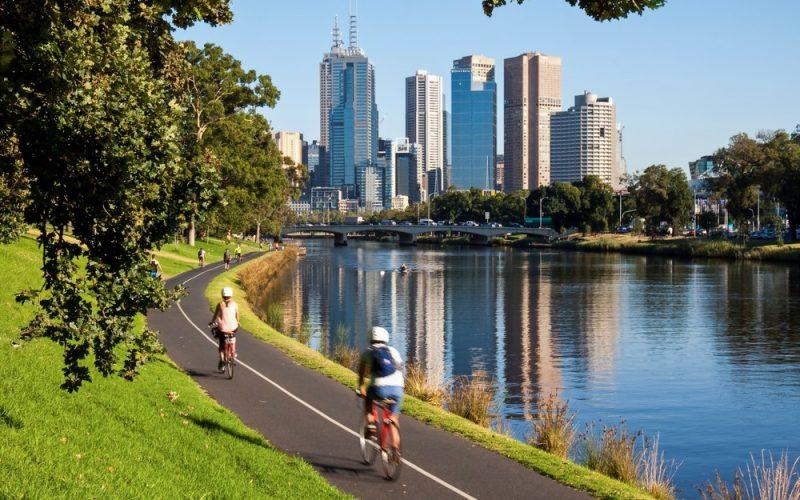 July 27, 2021
---
Whether you want to take in beautiful coastal views, enjoy some of the best food and wine in the country, get up close and personal with the wildlife or soak up some culture, Victoria has something for everyone. Proving itself as a popular travel destination with families, couples, friends and groups, 'The Garden State has plenty to offer, no matter what your interests are. 
For decades, both domestic and international travellers have flocked to Victoria to enjoy all that this incredible part of the country has to offer. With friendly locals and a never-ending choice of things to do, Victoria is a State worth exploring. Spend time enjoying the coffee culture of Melbourne, head for the national parks for an adventure in your
camping tent
or explore the rugged Victorian coastline. However you choose to spend your time in Victoria, you can be sure that you will always enjoy your time in this amazing corner of Australia. 
Let's take a look at just a few reasons that Victoria is such an alluring travel destination. 
Incredible Coastal Drives
Home to some of the most magnificent stretches of coastline anywhere in Australia, Victoria is a road-tripper's dream. The standout highlight is, of course, the iconic
Great Ocean Road drive
. Boasting impressive coastal and mountain views, stunning white-sand beaches and peppered with charming coastal towns, driving the Great Ocean Road is one of the major draws for any visitor to Victoria. 
Stunning National Parks
Victoria's impressive national parks have attracted tourists from around Australia and around the world for years. With more than forty-five different national parks to explore, covering an area of more than one hundred and eighty-seven thousand acres, there are countless opportunities to immerse yourself in the Victorian great outdoors. Hike in
the diverse Grampians
while keeping an eye out for native birds, visit the Great Otway National Park for an iconic Victoria experience, or get up close with native flora and fauna at the state's largest coastal wilderness area, Wilsons Promontory National Park, fondly known as "The Prom".
Incredible Wildlife
Victoria is home to a diverse range of wildlife that is just calling out to be seen. Take a trip to Philip Island, one of the jewels in Victoria's crown and meet the island's resident colony of Little Penguins. Or why not explore the Kennett River Koala Walk, one of the best places in Australia to see Koalas in their natural habitat. You can go whale watching from Warrnambool, go bird watching on the Murray River, or see emus, wombats, kangaroos and echidnas in the State's beautiful national parks
Winter Wonderland
While many visitors think of Victoria only as a place to visit in the warmer summer months, the truth is that tourists have been visiting the Garden State for its snow for decades. Mt Buller and Mt Hotham, two of Australia's premier ski destinations, are located in
the Alpine National Park
. While throughout the rest of the year, the area attracts hikers, bikers and climbers, in the winter, months throngs of snow sports enthusiasts make way to these iconic Aussie winter getaways to enjoy the snow.
Learn First-Hand Why Victoria Is Such A Popular Destination
Victoria is incredibly diverse, with something for everyone to enjoy. Above are just some of the reasons why Victoria became and has remained a popular tourist destination but this list only scratches the surface of what's on offer in The Garden State. The best way to fully appreciate all that this amazing corner of the country is to book a trip to Victoria for yourself and experience this State first-hand. Regardless of your tastes, interests, style, or budget, you can be sure that you will have an amazing time in stunning Victoria.