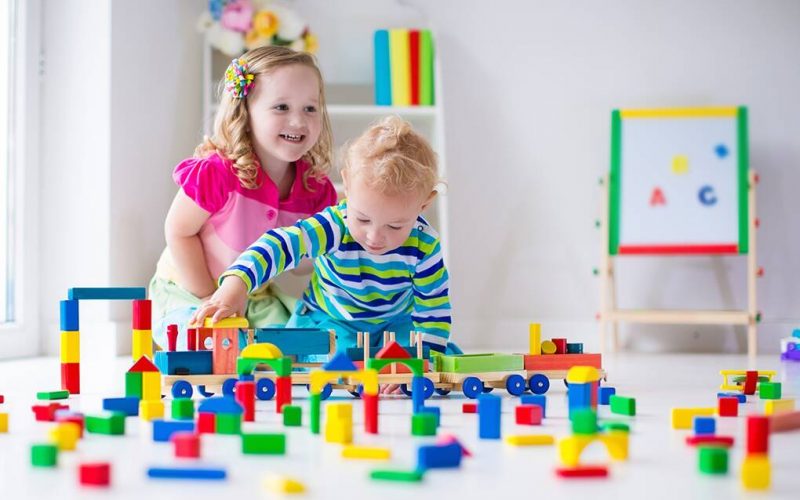 April 23, 2022
---
Every child deserves the best toys and games for the happiest childhood. We all cherish the memories of endless hours we spent playing with Legos and barbies, but not all kids are fortunate enough to play with these toys. If you're a parent to a differently-abled child or one of your friends or family members is, you may wonder what to get this lovely kid for a gift. Special needs kids also love toys, but the toys they can play with are sometimes slightly different than the most popular toys on the market. If you need some help managing your way through the special needs toy market, you're at the right place. Read on to find out more!
1.
Identify the child's capability and interests
Not all disabilities are created equal. Some special needs kids may have no issue with playing with regular toys, while others require
purposefully chosen special needs toys
. Before you start seeking the right toy, you should know what the youngster you're gifting the toy to can actually do. You should ask yourself what is their developmental age first. Getting them a toy suited for their chronological age can be detrimental to their confidence. If they find out they're unable to play with the toy they might get frustrated and demotivated. Furthermore, what are their special interests? Many children with autism have so-called special interests which vary quite greatly. Some may be in love with penguins, while other kids are obsessed with maths. For the first child, a perfect toy would be a simple penguin plushy, whereas the other child would be excited to get a sudoku puzzle, for example.
2.
Be wary of choking hazards
Many kids who have developmental issues are smaller for their age and are not equipped with the skills needed to identify hazards themselves. Therefore, it's crucial we do it for them. Many traditional toys come with choking hazards, such as the always popular Legos. These toys may not be suitable for children whose developmental age is lower than their chronological one. Be aware of these risks and stay clear of these toys.
3.
Interactive toys are ideal
Toys that encourage parent-child interaction are an excellent gift idea for kids with special needs. This encourages imaginative play and creative expression in children. Taking part in these engaging activities also helps parents recognize their child's strengths and accomplishments. For example, a child on the autism spectrum may always play alone which can sometimes be great. However, the only downfall is that they don't get any reinforcement to learn much-needed social skills. This means that picking a game that demands some social interaction can make both parents and children enthusiastic and excited to try out something new. It will help them hone social and communication skills while playing with their parent or caretaker.
4.
Perfect toys for children with autism with communication needs
If a child with autism you love has trouble communicating here are some examples of ideal toys for their needs. Look for toys that encourage repetitive motions and purposeful movements. The toy should also engage both sides of the body simultaneously. A child's ability to interact with the toy and others may be hindered if the item is powered by batteries, has bright flashing lights, or makes loud electronic noises. You may get them brightly colored toys such as puzzles, blocks, or other wooden toys. This type of toy will help them with their communication skills and also will promote the development of fine motor skills. Picture cards or pegboards are also a great idea.
5.
Perfect toys for children with autism without communication needs
Though having communication needs is one of the most common symptoms of autism, not all diagnosed children exhibit this trait.
Their needs will differ from kids
who have issues with communication, however, they will also benefit from toys that encourage full-body play and are repetitive in nature. Though they are verbal, they may have issues understanding non-verbal cues, so toys which promote this skill are ideal for them. A perfect gift would be a board game or some other type of verbal activity.
6.
Ideal toys for kids with mobility issues
You should pick out a toy for kids with mobility issues with regard to the specific problem in question. For example, if they have trouble standing, you should opt for toys that practice fine motor skills and are based on the repetition of certain movements. A play kitchen or a toy train could be a great option for them. On the other hand, if the youngster moves with a help of a wheeling chair, you should buy them toys that will strengthen their arms and make their life a bit easier. Peg boards, arts and crafts sets, and balls would be a perfect choice for a wheelchair-bound child.