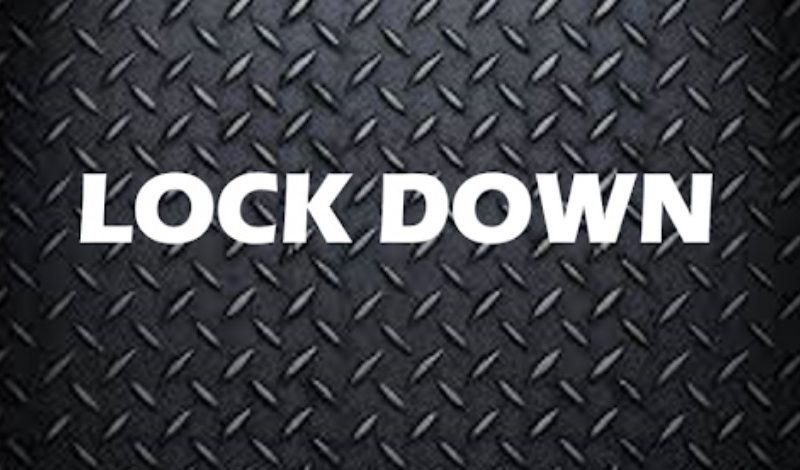 July 7, 2020
---
(Source: YouTube https://www.youtube.com/watch?v=hfhP7TRziDg)
Melbourne is set to go back to Stage Three after Victoria reported the biggest single day of new Covid-19 cases.
The six-week lockdown is set to take place at midnight on Wednesday, forcing Melbourne to return to uncertain territory in its fight against the pandemic.
The move comes just a few hours after Premier Daniel Andrews announced a jump in 191 cases in just one day.
The lockdown will apply to all Melbourne and Mitchell Shire metropolitans, which Andrews announced to his state on Tuesday.
At this point, because of their low case numbers, restrictions are not due to a change in the Victoria Region.
Read more on https://www.theguardian.com/world/live/2020/jul/07/coronavirus-australia-live-news-army-adf-nsw-victoria-border-lockdown-covid-19-police
What is the new lockdown going to mean?
There are only four reasons people will be able to leave their place of residence in the affected areas.
These include food shopping and essentials, care and care, daily exercise, work and study-if you can't do it from home.
While the lockdown mostly looks the same as the one the state had previously faced, there are some notable changes.
This is what you need to learn about the new COVID-19 rules and how to keep you and your loved ones safe, as Victoria re-enters stage three restrictions.
After a gradual relaxation of restrictions across the state, Melbourne will be back in the lockdown from midnight tomorrow (7 July).
Premier Daniel Andrews announced at a press conference earlier today (6 July) that stage three restrictions would be reintroduced, with the state recording 191 new COVID-19 infections over the past 24 hours – the highest since the crisis began – taking Victoria 's total number of infections to 2824 cases and 22 deaths.
There are now 772 active cases in Victoria where corona virus testing is close to 1 million (more than 979,253,000 tests have currently been conducted across the state).
New lock-down measures are coming as NSW prepares to close the Victorian border in an effort to limit community transmission of the virus.
Metro Melbourne to re-enter lockdown, VIC-NSW border to close as Victoria records its highest daily increase in new cases.
Metropolitan Melbourne (including Mitchell Shire) residents will be returning to stage three from 11:59 p.m. tomorrow (8 July). The tough stay-at – home orders that will be in place for at least six weeks have been announced by Prime Minister Daniel Andrews after the state has recorded its highest number of new infections since the crisis began.
Under the reintroduction of stage three restrictions, there will be only four reasons for Melbournians to leave their homes.
Work or study (if you can't do it from home)
Shopping for essential goods
Care and medical reasons
Exercise (but people cannot travel out of locked-in areas to do so)
The Prime Minister also announced that school holidays will be extended by one week, with the exception of VCE students (11 and 12 years old, as well as 10 students taking VCE subjects) who will return to school for face-to – face classes as usual on Monday. Students will also be returning to special needs.
Strict stay at home will also see no visitors allowed in people's homes, as well as public gatherings limited to two people outside the immediate household, while cafes, pubs, bars and restaurants will come back to offer take-away only. Retailers and hairdressers may remain open, but most of them comply with social distances and capacity regulations.
Strict stay at home will also see no visitors allowed in people's homes, as well as public gatherings limited to two people outside the immediate household, while cafes, pubs, bars and restaurants will come back to offer take-away only. Retailers and hairdressers may remain open, but most of them comply with social distances and capacity regulations.
In addition, all Victorians are prohibited from crossing the NSW border from 11:59 p.m. tonight (7 July), as Victoria's COVID-19 cases continue to rise.
The total closure of the border was announced by Prime Minister Daniel Andrews following the crisis talks with Prime Minister Scott Morrison and NSW Prime Minister Gladys Berejiklian. It will be enforced on the NSW side of the border, and the Victorians will require permission to enter. Special provisions will be in place for border communities such as Albury-Wodonga, as well as freight and other critical services that are bound to travel to NSW.
The decision to close the border was taken to limit movement outside Victoria after two deaths and 127 new infections occurred in the last 24 hours, the highest daily increase since the crisis began.
NSW Police Commissioner Mick Fuller warned that the border would be heavily guarded.
He said there is currently a fine of $11,000 and a six-month jail sentence for people who cross the border illegally, but said the police had asked for more powers under the NSW Health Act specifically for those coming from Victoria's COVID-19 hotspots.
Prime Minister Daniel Andrews urged all Victorians to abide by the rules of their homes and to be tested if they have symptoms.
He said, "I know it's hard. I know people are sick and tired and tired, but that's where we 're."
Despite the easing of certain restrictions, the Prime Minister appealed to people to make use of common sense and to make judgments in public.
Which suburbs are included in the Melbourne Metro Restrictions?
The metropolitan Melbourne is made up of the following local government areas:
Banyule
Bayside
Boroondara
Brimbank
Cardinia Shire
Casey
Darebin
Frankston
Glen Eira
Greater Dandenong
Hobsons Bay
Hume
Kingston
Knox
Manningham
Maribyrnong
Maroondah
Melbourne
Melton Shire
Monash
Moonee Valley
Moreland
Mornington Peninsula Shire
Nillumbik Shire
Port Phillip
Stonnington
Whitehorse
Whittlesea
Wyndham
City of Yarra
Yarra Ranges
Some important lockdown Rules for Melbourne Metropolitan
Metropolitan Melbourne is subject to the following stage-three stay-at – home restrictions.
Residents can leave their homes only to go to work or to school, to buy food and other essentials, or to exercise or take care of themselves.
People must remain in their permanent place of residence. They are not allowed to travel to holidays or other homes.
Victorians living outside the hot zones are not allowed to visit unless for one of the four reasons mentioned above.
Businesses and facilities that have reopened must close down again. These include entertainment venues, places of worship, community facilities and beauty salons (hairdressers may stay open). Restaurants and cafes return to take-away and deliveries only.
Shopping centers and outdoor markets must apply a four-square-metre rule to limit the number of shoppers.
You cannot visit a host family or friends unless you provide care or compassionate care, provide a service or work.
Partners living separately may visit each other at home.
If you were on holiday when the restrictions started, you may continue as planned, but restrictions will apply to your return.
Schools are expected to be re-opened to VCE and students with special needs only as of 13 July, with school holidays to be extended by one week.
Read more on below links:
how washing your hands can prevent you from COVID-19 how to make your own hand sanitizer
the things we should do when we are self-isolated and quarantined
facts you need to know about coronavirus
advice to improve your immune system in the midst of panic over coronavirus