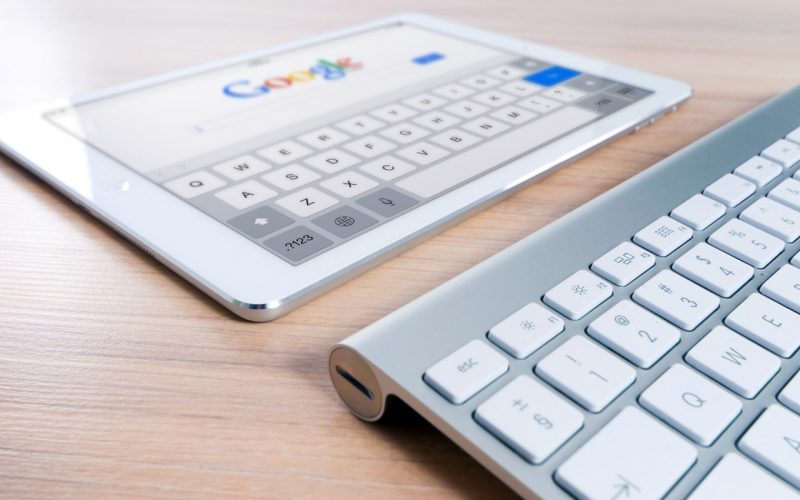 November 25, 2020
---
There is no two ways about it – 2020 has been one eventful and crazy year. Among all the craziness and disarray brought on by the COVID pandemic, many industries (marketing included) have had to upend to fit the new normal.
Global crisis or not, marketing trends are notorious for moving at the speed of light. With new technologies, statistics and systems developing frequently, it can be overwhelming to keep up. So, let's take a look at some key marketing trends predicted to rise and evolve come the new year.
Nostalgia Marketing Is Here
Believe it or not, nostalgia marketing is everywhere you look! Basically, this concept of marketing aims to re-capture your audience's attention by tapping into familiar trends from the past. So, if you have noticed the old school vibe creeping into a company's content, you are not alone. A walk down memory lane can have a huge impact on your audience's mood and the actions that then follow.
Want to incorporate nostalgia into your marketing strategy? Below are a few tips to help.
pointers to help you get started.
Research: Identify the special moments in time that captivate your audience's attention. Once you have this, have a think about how this can be integrated into the content you post.
Stay In Character: If you want to bounce your next post of a nostalgia trend, be sure if aligns well with your existing company values.
Add Something Different: Innovation is what moves us forward, so be cautious of not just rehashing the same old content.  Think of ways that your content will relate to the modern audience.
Video Will Continue To Dominate
As we shortly make out way into 2021, is continuing to rise just like previous years.
Video will continue to be provide a create opportunity to merge storytelling with traditional and digital marketing.
If you are wanting to start creating some video marketing for your business, below are a few video trends that will give you a touch of motivation.
Training Videos: Educational videos are a powerful way to produce how-to tutorials and lectures that just add value.    
Live Videos: Provides the opportunity to answer your audiences in real time is becoming an increasingly popular trend. This can include live webinars, Q&A sessions and even product or service presentations.
Mobile Video: From Instagram stories, to Facebook, to IGTV and YouTube, mobile videos can be displayed in several different forms to reach your audience.
Personal Videos: As time goes on, viewers are no longer wanting to see just the brand, they want to see the team behind the business that make the magic happen.
Shoppable Posts
As always, social media is a powerful way to have access to your audience and any potential clients. Social media is a wonderful platform for your audience to exploring and shopping.
In time, Facebook, Pinterest and Instagram have all included ways to incorporate shoppable posts.
This presents a huge opening for online businesses, particularly those in the retail and clothing industry.
For instance, research shows that 72% of Instagram users say they have purchased a product they saw on the app.
The ability to shop on mobile is becoming hot property and is becoming more appealing as time goes on. So, how to get a customer from social media to visit your online store?
A good way to do this is by tagging products on posts or stories to make it easy for you audience to buy directly from your posts. A customer can then identify shoppable posts by the little shopping bag icon in the upper corner.
By clicking on any post marked with the icon, a bubble will pop up with the product's name and price.
Content Marketing Will Continue to Rise
Content marketing is still a critical part of any businesses marketing strategy, and this is not about to change come the new year. Content has become the essence of branding, sales campaigns, and lead generation across both organic and paid channels because of how effective it really is.
Content marketing tends to centre highly around social media posts, images, videos, blogs, email newsletters, websites and so on. Below we have listed a few ideas for your content marketing strategy.
Voice Search Optimization: Many people today grab their phone and ask Siri or Google to answer questions, instead of typing. In 2021, voice-based content will be highly on the rise.
Podcasts: If you know that your audience consumes this type of content, podcasts are an incredibly
viable method to improve brand awareness.
Live Streams: Each platform provides its own form of live streaming. Capitalizing on this tool can help you engage with your audience whilst building trust and authenticity.
Short Videos: Shorter form video has become an enormously common way for brands to target younger audiences. The entertainment appeal of shorter videos is becoming highly effective.
Now would be an ideal time to start thinking about your marketing strategy as the new year edges closer.  This will give you a wonderful advantage over your competition.
It is time to dive in and experiment with some of these digital marketing trends that are predicted to snowball!