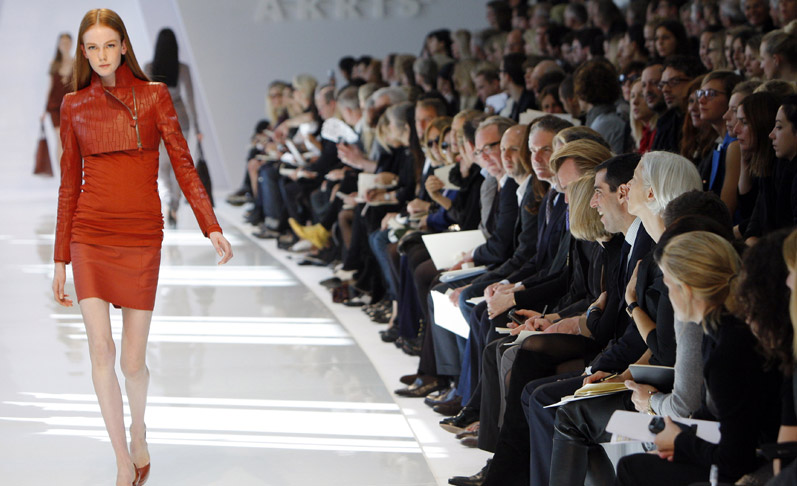 December 21, 2019
---
It is believed that Fashion today has become a part of the existence of every human being but if you see any era or decade you will be surprised to see that the presence of fashion has been in existence for as long as there have been clothes. Right from the time of the kings and palaces to the present time, fashion is everywhere. Another interesting fact about fashion is that irrespective of what people think, fashion prevails the lifestyle of each and all, whether you are someone from a small village or someone residing in a metropolitan the fact remains that everyone has their own fashion sense and most people try to follow the present trends and find the right reasons to look their best.
But have you ever wondered that where do these trends originate from and from where a person develops this sense over the look of the season? It's the fashion shows all over the world which give people a peak on the latest and the global trends which further inspires and motivated people all over the world to redo their wardrobes in that fashion. It will not be wrong to say that fashion shows are a great way for many brands to launch their products and give their launch a completely new meaning.
With budding designers and fashion houses everywhere, just one show can never be good enough, and that is the reason why fashion shows these days have upgraded to fashion week. A fashion week is basically an amalgamation of some of the best and the most promising designers from where they get a platform to not just showcase their creativity but reach out to a larger number of audiences for their range of clothes.
It will not be wrong to say that with the ever-increasing press involvements and digital media, and through many other mediums like press releases, blogs, articles, etc. these collections reach out to a lot of people and this also significantly contribute stop their popularity equation.
Generally, the best fashion weeks in the world are conducted twice a year as per the season. The first one is from January to march in which the fall-winter collections of the coming years are presented, the other one is anywhere between the months from July to October, where one gets a chance to keep themselves updated with the latest trends of the coming summers. Some of the best and the most famous fashion shows around the world are
• Paris fashion week
• New York fashion week
• Milan fashion week
• London fashion week
In the last few years, this fashion industry event has become more than just a platform to showcase designs and fashion but more like a junction which provides designers all over the world with the right place to not just create an artistic, amalgamation but also empower fashion lovers all the world with something new and classy.