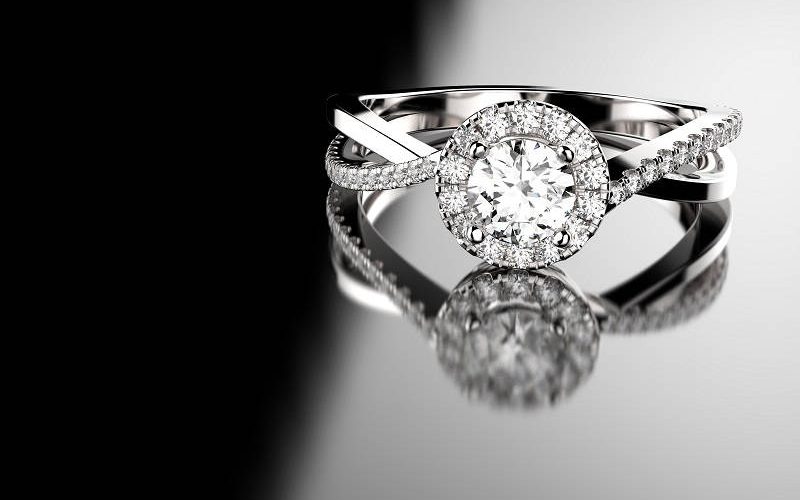 March 22, 2021
---
Are you soon going to get married and wondering what to wear on that auspicious day to stand out from the crowd? Among all the expensive jewelry you dream of putting on, you can never overlook the indescribable beauty of custom diamond engagement rings. A custom made diamond ring can be beautiful as you expect it to be.
Finding the most stylish engagement ring can be quite a task specially if you're new into this and don't have much much knowledge. Sometimes it might happen that you do not like the rings which are pre-made and available in showrooms. You want something different, something unique, exactly like your significant other. You want the ring to have much more value than just monetary. That's why today we are going to talk about custom diamond engagement rings. We will show how you can design a ring, which will be unique and only one of a kind, just like your partner.
How To Design Your Ring
Just because you are making a custom diamond ring doesn't mean you will have to do a lot of work. Designing a custom ring is not that difficult. The process of designing custom diamond rings can easily be done if you just have a good taste of choice options. i.e.  First, you need to choose the cut of the diamond, and among them, you will have multi choices to choose from, and you need to choose a cut accordingly. It is much simpler than it sounds. So without further ado, let us discuss the steps involved in creating your own custom diamond engagement ring.
Knowing The Shape: A custom diamond engagement ring can be customized according to your needs. Now diamonds come in different shapes, and specific shapes have specific cuts. If you know what shape your significant other likes, you can easily choose and get done with this step. But if you're confused, you can always ask the shopkeeper to show you some shapes so you can choose the best one. On the other hand, you can always recommend the people who work in this business, because they have years of experience and can help you choose. If you do not know which shape to choose in the worst-case scenario, you can always opt for the round cut. That is the safest option you have.
Choosing The Carat Weight: The Carat weight is a vital decision because not only does it have an impact on the appearance but it also affects the cost factor.. The problem with diamonds is that their price can increase or decrease exponentially with a fraction change in weight. Different designs require different carat weights, so you must decide on the carat weight before looking at designs. Hence deciding on the shape and the carat weight you need beforehand will help you from overspending. Just because you are spending a lot doesn't mean you have an outstanding ring. Carat weight and money aren't everything, be smart about it.
Cut, Clarity And Color: When choosing a diamond for a custom diamond engagement ring, there are four major Cs. Cut, clarity, carat, and color. It is essential that you look at the four factors while choosing a diamond. These can make or break your ring.
The Correct Setting: Choosing the correct setting for your custom diamond engagement ring is critical because your setting must compliment your diamond; otherwise, your ring is going to look horrible.
Ring Size: Finally, you must know your fiance's ring size and place the order accordingly.
Conclusion
Creating a custom diamond engagement ring is a fascinating thing to do, as you will be creating something unique and special for your fiance. So go ahead and customize a ring and make your fiance happy!