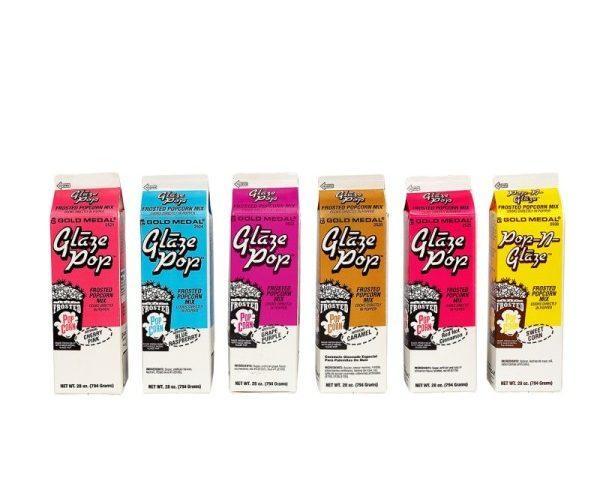 August 24, 2021
---
It is seamless and quite easy to pop buttery fresh popcorn when you have the right Popcorn tools. Each popcorn tool has different functions. They mix and make popcorn in such a way that will help you achieve great popcorns with ease. However, you need to choose the right popcorn accessories to deliver quality popcorn to your clients.
If you have business indulging in bulk popcorn supplies, you might need the all-in-one popcorn kit. The complete kit allows you to pack the bulk of popcorn in batches as you get in a movie theatre. There are many benefits of using popcorn kits. It includes all-in-one functions, inventory management, cost-saving, and many more. If you are about to buy a Popcorn accessory, here are the benefits and things you should consider.
The perks of using the Popcorn machine or popcorn accessories
All-in-one
Usually, the popcorn kit for bulk supply offers you all-in-one use. That implies; you can achieve all of your demands with one kit. You can add oil, seasoning and then pop it in an organized way separately.
Inventory management
The next benefit that you get from popcorn kits or accessories is inventory management. The kits use the ingredients in a pre-measured way. There is no chance of excessive use of any ingredients. The kits only use as many ingredients as is necessary for making a batch of popcorn. Moreover, using the kit will help you eliminate the wastage of ingredients unnecessarily.
Save cost
As the popcorn offers you better inventory control, thus it is quite clear that you will save a lot of costs. You will have to only buy as much as an ingredient as necessary for popping. Further, you can also achieve better popcorn portioning that helps you make more packages at the same cost.
Professional quality
Another perk that you get from the popcorn accessories is the quality of the popcorn. Usually, the popcorn accessories and kits offer you theatre quality popcorn which attracts more buyers. If you are buying the popcorn accessory for business purposes, the accessories are the best option as they never let you compromise on quality.
What are the things to consider while buying a popcorn accessory?
Buying a popcorn accessory or any machine to make popcorn is not an easy job. You need to study many things before buying any accessories or machines. Here are few things that you should consider if you are buying a popcorn accessory.
Accessibility and ease of use
If you are buying any popcorn accessory or machine, you need to make sure that the popcorn accessory is easy to use. Further, the accessories must be as per your need. You should make sure that the accessory you buy also has durability. For example, if you are buying cartons to sell popcorn, they must be strong enough.
Eco-friendly
Leaving the ingredients, all other accessories like popcorn buckets, cartons must be eco-friendly. You should make sure that in no way does it harm the soil or environment. Easily disposable accessories will help you complete your part of the environment.
It offers you a great taste
When it comes to accessories, many ingredients get used in the popcorn to add flavours. If you are buying any such accessory, you should ensure that it offers you professional quality taste. Theatre-like taste is what everyone demands.
The accessory must meet your demand
The ultimate thing that you should consider is the accessory that you buy is meeting your demand. You should check the sizes and quantities of the accessories before you buy them.
Superpop Group Pty Ltd is an established name that offers you a great range of popcorn accessories and popcorn machines for bulk supplies. The firm strives to deliver the best quality accessory to all the clients. For more detail about popcorn accessories, contact us today.
Read more on below links:
Read Before You Get Your Own Popcorn Machine