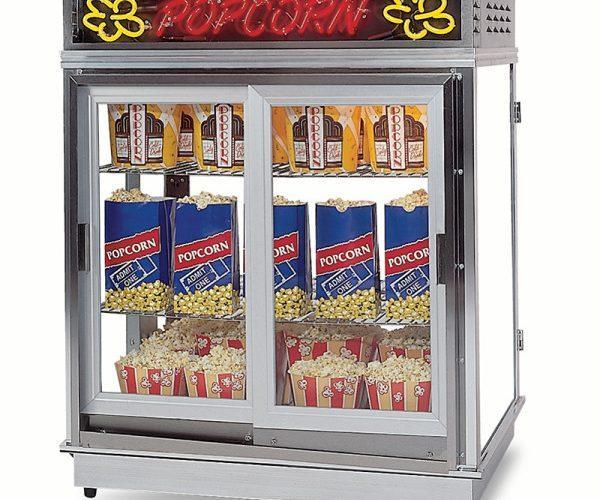 June 21, 2021
---
In the golden age of television series and webs shows, nobody wants to miss out on the fun. At the same time, movie theatres have a different fanbase; many of the 21st-century youth like to stay back at home and enjoy their bed or couch for watching their entertainment stuff. Also, when you have a small gathering or a house party, it is always a good time to serve bowls of fresh and warm popcorns that melts in the mouth. So, you can understand why having a popcorn maker for home is a cool idea.
The earliest form of popcorn maker
Archaeologists have given proof of the use of popcorns before 4000 years also. In ancient New Mexico, people discovered that there is a type of corn that pops. They are the earliest makers of popcorns. But they didn't have popcorn machines. So, they used to heat sand in fire and make corn kernels pop in them. You can call it the earliest popcorn machine.
Later, in 1885, you get to see the first popcorn machine ever that somewhat looks like the modern popcorn machines. Charles Cretors came up with the first steam-based machine for popcorns. In such a machine, you can make large batches of popcorns with huge amounts of corn kernels at a time. It was Mr Cretors who made the first mobile cart for popcorns also by mounting the machine into a carriage in 1983.
Features of modern machines
Modern machines have come through a lot of changes in technology. The electric machines of today come in different sizes and purposes. As a standardization, the machines can be more, less, and equal to two feet tall. It depends want to the capacity you want. If you are getting one for the home, you don't need a huge one.
You have to add oil and kernels in the right proportion in perfect temperatures. When the machine starts, within some time, corn starts to pop and fill in the glass-covered canister. Oil helps the kernels to get equal heat.
Also, you can dry pop the corns if you don't want oil. The machine has a large fan that blows air inside and helps the heated kernels to pop out in the box.
Do you need a popcorn machine?
Well, when you have a private movie zone in your home, you can always get a machine for the place. Even the best popcorn machine is much cheaper than other equipment. It is a fancy machine that people appreciate greatly. If you have a movie-showing craze, a machine like that can spice up the place greatly. The machine has a non-stick canister surface, which means you won't get any burnt and sticky mess. The surface has stirring mechanisms, which means no kernel will stay un-popped.
The cool features, low price, portability, and visual appeal of these machines make them perfect luxury equipment for your home.
Before you buy one
There are a few things you should consider before you Buying a Popcorn Machine for your home. The machine-made popcorns taste way better, and they are more flavourful than making them in the microwave or pot. You should check them:
Wattage and capacity
Manual kettle size
Price
Warranty
Portability of the machine.
The popcorn maker is a nice piece of equipment that makes the popcorn more fun. The minimal design, low price, and utility of these machines are great reasons to get one for yourself. Try Superpop Group Pty Ltd.'s refined popcorn makers and equipment to make your station enriched. Contact us today!
Read more on below links:
Reasons Why People Love Popcorn?