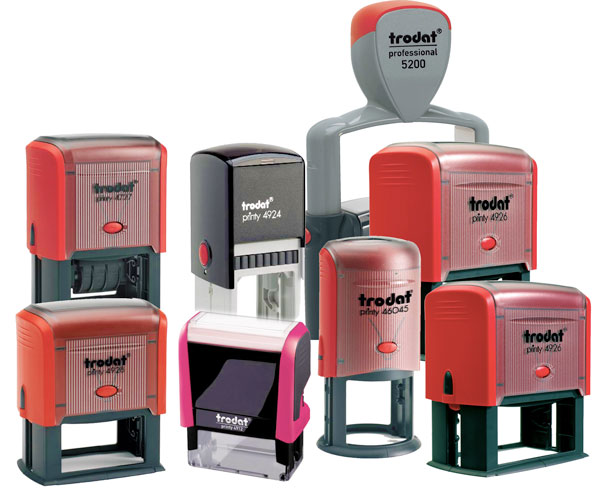 August 24, 2020
---
There is always a need for stamps in the corporate world. If you need to eliminate ink-pad use or avoid the mess while stamping process, the best solution for you is using Self Inking Stamps. It uses the spring mechanism, and if you give it a pressure, the image or letter present in it will be printed on the document with clarity. The significant benefits of using this stamp are you will have increased productivity. It will be helpful to print the same phases again and again in the office environment. It also allows you to brand the documents using your firm name, logo, and slogan.
Big benefits of self-inking stamps 
Self Inking Rubber Stamps is considered to be an excellent way for business people to save their time and money. You can use it for a wide range of purposes such as printing the date over the documents, stamping the signature as well as you can add the address to the mail. With these many advantages, people will surely love to use this as it could save money and their time.
You will be having little fuzz and mess while using a self-inking one compared with traditional rubber stamps. It will also offer a quality image when they are used. It is made of heavy materials and will be having an ink cartridge. Every time the self-inking stamp is being lifted over the paper, it will re-fill automatically. These stamps are named for their durability and will be used many times before ink will run out.
How to use it in your organization? 
You can make use of these stamps in many ways for business as well as personal needs. Here are the ways you can use it in your organization, and they are as follows,
Document authentication: You can authenticate all your official documents by using these self-inking rubbers stamps. It is really essential if you are involving in invoicing or quoting.
Document branding: It is a great way to brand your documents if you are going to print your logo or slogan for a significant amount of time.
Document liaising: It can be customized based on your needs to liaise with all the processes and documents. The best example is having printing such as 'Paid,' 'Pending,' 'Approved,' and more. It will also be used in tracking the process of documentation.
Sharing information: Stamps, which include all the information like the name of the company, contact number, mail id, and more, make it easy to share the information if you are in an urgent situation.
For decoration purposes: These stamps can also be used for the purpose of decoration. It can be created using a variety of designs and can be used to decorate cards, notes, and more.
Have your perfect impression 
There is no wastage of any process while you are using Self Inking Stamps. You should worry about the clarity of the text or graphics because it just works effectively. The replacement of the ink is really easy in these stamps. For these reasons, self-inking stamps are gaining popularity in this modern world. Gain highly detailed impressions by using these self-inking stamps.
If you need to purchase self-inking stamps for your business, then do visit Stamp Store and place your order online. Contact them to have your customized stamps.
Read more on below links:
Best Ways That the Stamps Can Help to Grow Your Business
Creative Uses for Custom Stamps You Will Find Interesting