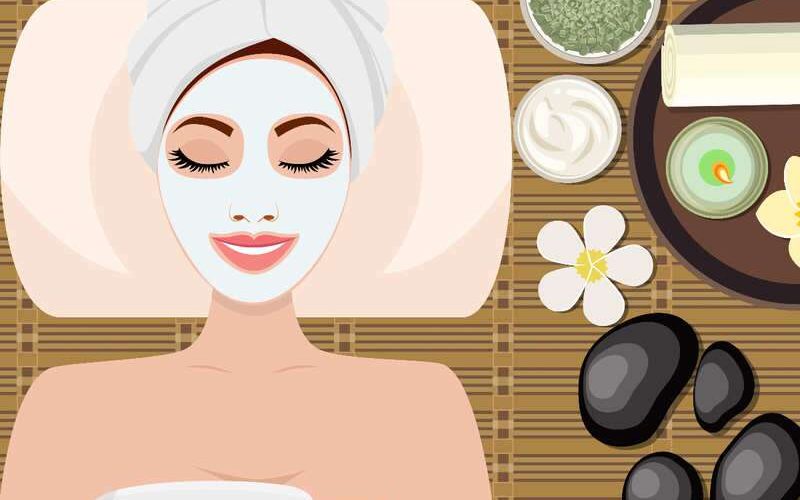 September 9, 2020
---
Having a Clear, Pimple free and Glowing skin is every girl's dream. There are many products available in the market which claims that their products will give you clear, glowing and acne free skin. But, this is not true every time as they use chemical in their products which are harmful for skin and causes damage.
Here are some magical products which are completely natural and also easily available at our home and the most important thing is that they are not harmful for our skin.
All these following products are used as home remedies and they are also used in many face pack and face masks which are for our glowing and flawless skin.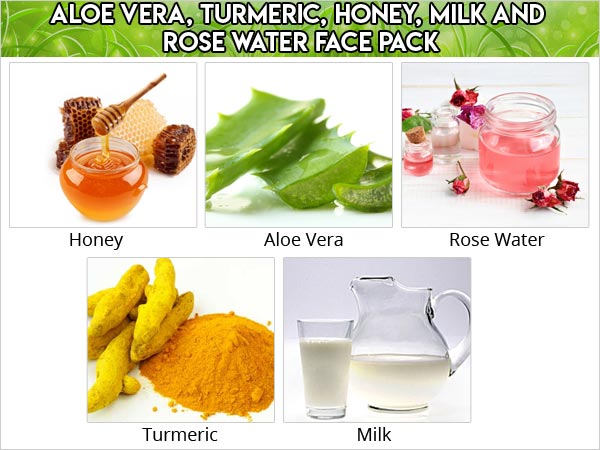 Milk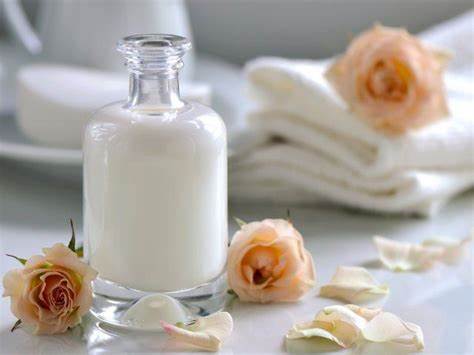 (ImageSource:-https://www.beautifulhameshablog.com/milk-face-pack-for-dry-skin-care/)
The most commonly used skin care product.
Milk has many useful vitamins which are beneficial for our skin.
Milk has anti oxidant property which makes our skin youthful and glowing.
Milk can be used as cleanser also moisturizer.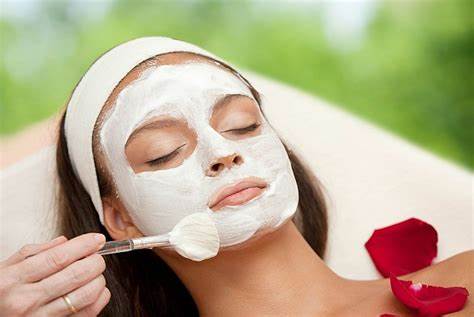 We can apply cotton soaked in raw milk on our face as cleanser and it gives a nice and clear glow to our skin and skin looks fresh and young.
Many moisturizer in market also contain milk as a moisturizing agent.
Milk can used as the base product for face mask and face packs also.
So, Milk is an magical product which imparts wonderful effect on skin.
Honey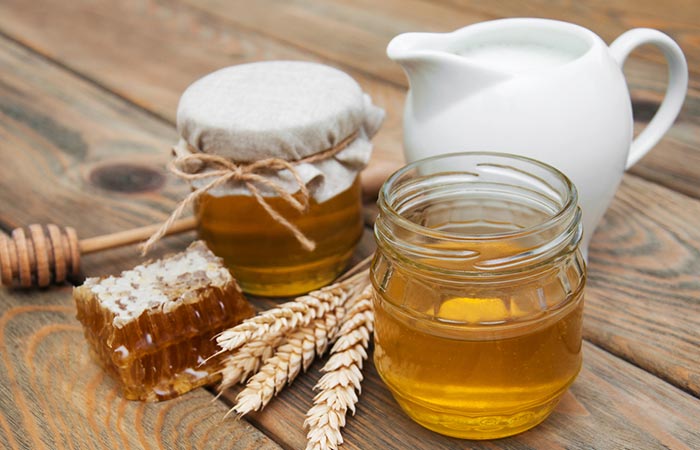 (ImageSource:-https://www.stylecraze.com/articles/effective-homemade-face-packs-to-treat-dark-spots/)
The golden product with golden properties.
Honey is sweet in taste and has magical impacts on skin also.
Honey has anti ageing property which makes skin tighten and prevents early ageing.
You can apply honey mixed with lemon, cinnamon or tomato as a face pack for dark spot free, pure and glowing skin.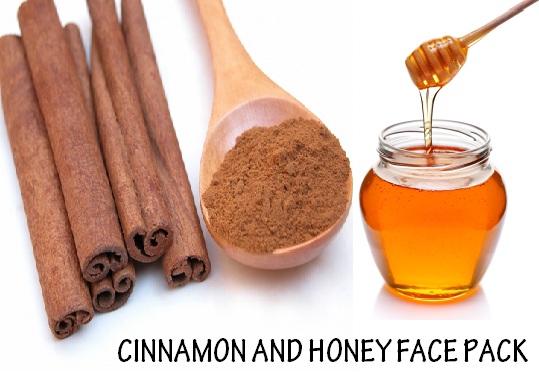 If honey is mixed with warm water and you drink it in early morning then it has wonderful effect on weight loss.
You can apply raw honey on clean face for 10-15 minutes and you will get crystal clear glowing skin.
You can use Honey as a face pack and get lovely, glowing and youthful skin.
Turmeric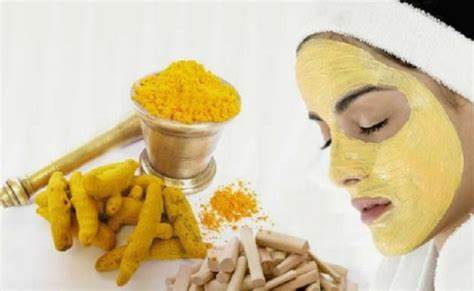 As we all know that "All Yellow Products Are Not Gold." But, this yellow product is as wonderful effect as gold.
Yes, Turmeric has anti-inflammatory, Anti ageing and Anti oxidant properties.
Turmeric gives golden glow to skin.
In some countries applying turmeric on face and body is a part of marriage ritual, as it gives the bride a lovely glow.
See the video How to prepare Turmeric face mask for all skin types
(ImageSource:-http://www.stylecraze.com/articles/turmeric-face-packs-for-different-skin-types/?ref=jpc_recommend)
Turmeric can also used as base product in many face pack and face masks.
Its anti inflammatory property can prevent pimples and also helps in removing dark and brown spots on face.
One can mix Turmeric with milk and honey and this face pack works magic on face and gives spotless glowing skin.
If the Turmeric is mixed with neem then it gives wonderful result on pimple and oily skin.
So, don't forget to use this awesome product for excellent, glowing and pimple free skin.
Rose Water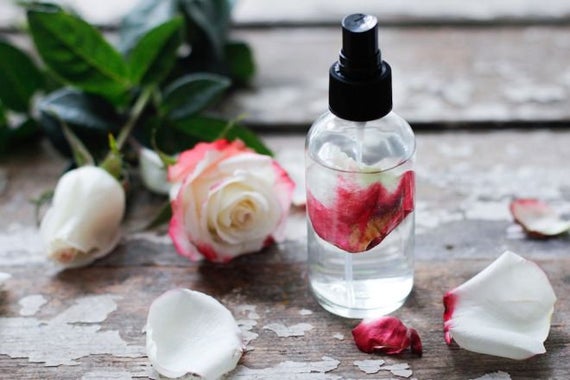 Do you want spotless, impurities free, cute pinkish skin???? If Yes, then use Rose Water.
Apply Rose Water daily and you will get pinkish and soft skin.
Rose Water is made up with rose so it has benefits of rose within it.
You can use Rose Water as a Toner in your skin care routine.
It helps to close the open pores and tighten up your skin.
Rose water can mixed with any element and applied as a face pack and mask.
It works as Cleanser, Toner And Moisturizer.
One can apply rose water on clean face and leave it on face overnight.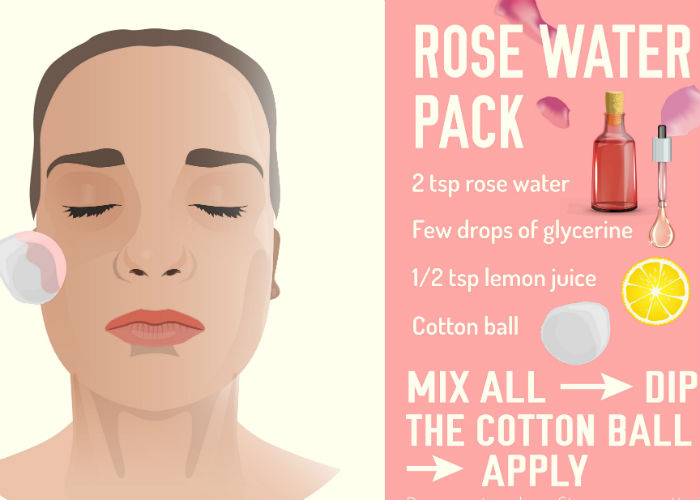 (ImageSource:-http://www.india.com/lifestyle/use-diy-anti-ageing-rosewater-face-pack-to-make-your-skin-firm-and-youthful-2242728/)
By doing this daily, you will get Rose like soft and Glowing Skin.
So girls, Do add Rose Water as your everyday skin care product.
Aloe Vera Gel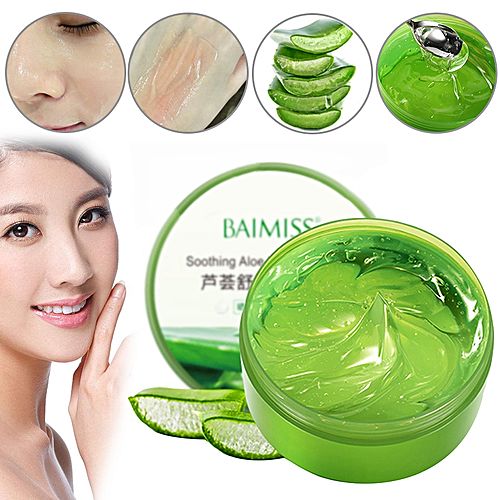 The most effective and multi-purpose product which we ever know.
It can be applied on face as a raw product or it can be mixed with turmeric, rose water, yogurt, Gram floor to make a useful face pack.
It can work as Face Primer also.
You can also use aloe Vera gel as moisturizer if you have oily skin as it has gel form which absorbs excess oil from skin and your skin looks fresh whole day.
Read more about Aloe Vera Benefits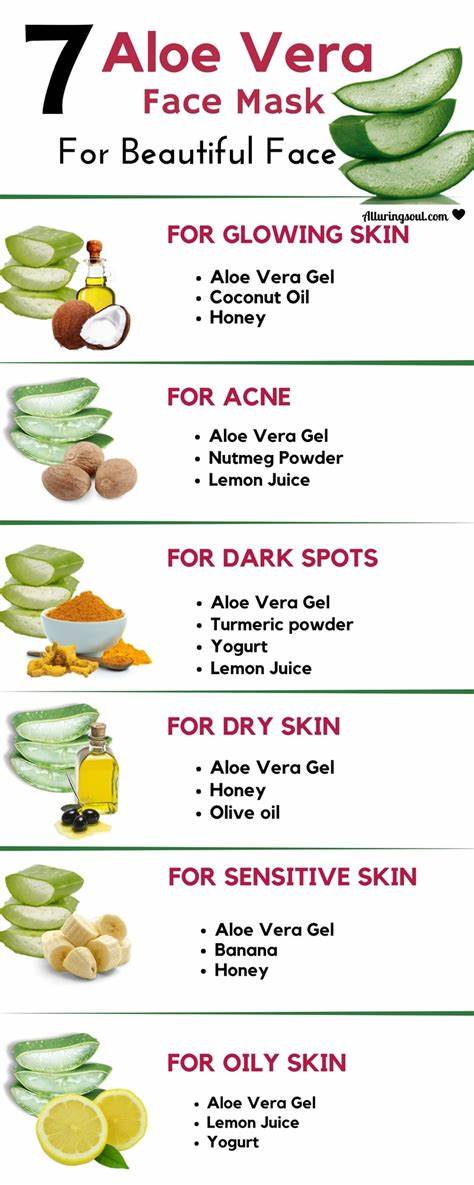 It can also be used as night cream and If you mixed Aloe Vera gel with Vitamin E oil or capsule then it works as best under eye cream.
You can use natural aloe vera from plant also but make sure that it suits on your skin as sometimes allergic reactions on skin might be seen if you apply raw aloe vera directly from plant.
In that case, you should use Aloe Vera gel instead of raw aloe vera from plant.
So, girls do add and try this magical product if you want glowing and clear skin.
There are many more products except these which are : Yogurt, Tea tree oil, Almond Oil, Lemon, Cinnamon, Potato.
You can apply them also on your skin or you can use them as face pack, too.
But these 5 are most used products and it commonly suits on every skin types.
So, girls, do use these magical products and get fabulous skin.
You Can Glow Differently If You Have A Fresh And Youthful Skin.
Enjoy Glowing!