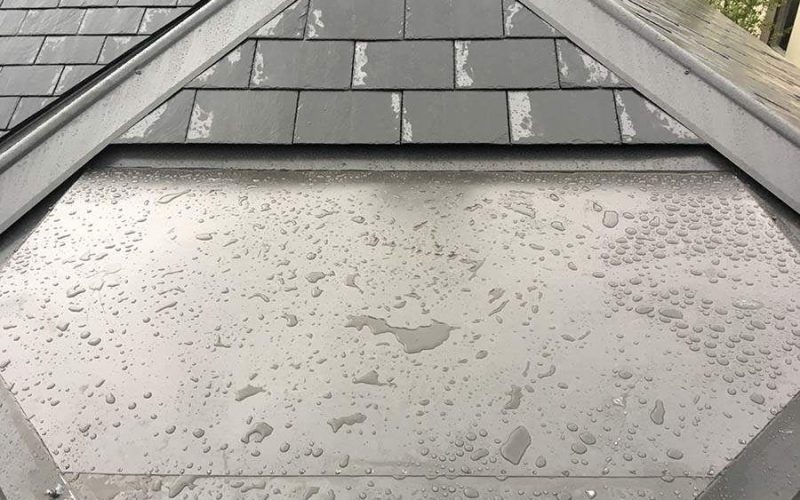 February 22, 2021
---
Slate roofing adds the beauty and sophistication of the past aristocrats with well-insulated against many elements. After every storm-damage, installing new roofing can be exhausting.
Hence, it's always advisable to install slate roofing by a professional expert who would be able to follow the strict guidelines. They are trained and aware of all kinds of applications and procedures to do roofing with accuracy.
But it can be a very daunting and intimidating process while choosing a reliable contractor that could get the job done without any hindrance. Whoever you choose, you would not want to get scammed in the process of finishing your roofing.
Before that, be sure that you get your homework done about slate tiles price and types to know how you want your roof. Let's get to know the things you must consider before hiring a roofing contractor.
1. Ask for reference
Look around your neighbour who has roofed their home with slate tiles or if you have relatives with a shingled roof, ask for their opinion on whom to recruit for your house roof reparation.
It is a great possible way to defend yourself from latent scam issues when you choose a contractor. Your relatives will also help you by referring to reliable roof contractor crews and suppliers to buy slate tiles and sheaths.
2. Lookup for more information about the roofing service agency
You can check out the local contractors by going to meet them directly. You can take a list of concerning questions with you about slate roofing and get good knowledge about your material choice.
Get to know about what each contractor particularly responsible for, their experience in the roofing business, and how many slate roofing projects they have handled before.
Also, make sure to gather information about their designations and credentials. You must pay attention to how the contractor you met treated you and if they are giving you proper answers regarding your questions to ease your mind or putting off the question.
Check to see if they have a website for their service and check out the services and resources they provide. Inspect other people's reviews to know the quality of the agency's work.
You might also want to contact those people to make your final decision. You can also physically go to check out their work to determine the quality of their service.
3. Get warranty period
Do not forget to get your manufacturer warranties, which generally include the overall coverage of the contractor's craftsmanship, if the contractor fails to install the roof appropriately.
Not every contractor offers a warranty period, so make sure that you get an extended warranty because the damage would not show up immediately within a week, but it might take months or maybe years for the damages to appear. Therefore choose a contractor that can offer you a longer warranty period so your insurance can pay for it.
4. Ensure safety
Safety is the foremost concern when it comes to construction, whether it is a house or building, because human resources reside inside them. Therefore appoint a contractor who's well-trained to carry out work with all advanced equipment and aware of all kinds of a safety program to not cause an accident.
5. Inspect their license and insurance
Every contractor must possess a license for their work and have insurance for all their employees and subcontractors. So check the copy of their license and insurance certificate to confirm validation.
They should provide you with overall services that come with slate roof reparation as they claim, such as inspection of the damaged slate tiles, repairing Slate Tiles Price per sq. foot, etc.
Making an informed decision would make your complicated task easier about choosing a roofing contractor team. Gather your answers about repairing roofs from Top Tier Slate Roofing according to your budget.
Read more on below links:
Obtain Professional Roof Tile Repair to Prevent Further Damage
Slate Restoration For Your Roof With Aesthetic Look And Durability