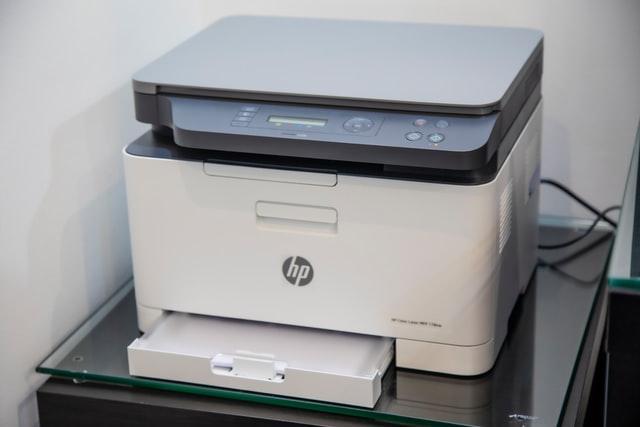 September 20, 2021
---
We all live within a digital world. From accessing our smartphones when checking the latest social media updates to using QR codes to purchase a product, we have come to rely on technology. However, let's remember that some brick-and-mortar traditions are still alive and well. Printed documents are a perfect example. Why are printed materials so vital and what benefits can they provide?
1. Storage and Redundancy
There are many times when physical documents will need to be kept secure within a real-world environment. Insurance details, stock certificates, personal identification, and important company information are all common examples. This method also provides an additional layer of redundancy if a computer system or network crashes. In other words, hard copies can still be accessed so that vital information will not be permanently lost. This always provides additional peace of mind.
2. Offline Marketing
While there is no doubt that digital marketing campaigns are great ways to reach a large audience within the online community, older strategies are just as valuable. Some examples of offline advertising include:
Business cards
Banner ads and storefront offers
Brochures and pamphlets (such as those which are often handed out at trade fairs)
Promotional stickers and vinyl vehicle wraps
In other words, these methods will provide many businesses with a real-world appeal.
3. Tickets, Boarding Passes and Reservations
Old habits die hard. This observation is particularly relevant when speaking of documents that are required to travel or if you wish to attend a real-world event (such as a concert). Although possessing a digital copy is wise, the fact of the matter is that most of us feel safer if we can also access a physical document. For example, what would happen if we happened to lose a digital device that contained a host of vital personal information? Most of us would simply not know where to turn; particularly if we were far from home. There are also many times when we wish to keep a ticket stub or a boarding pass as memories of a recent experience. Either way, physical documentation will always come in handy.
4. Editing and Modifications
University students have become accustomed to using digital programmes such as Microsoft Office and Evernote when creating and editing documents. While there is no doubt that these and similar bundles are powerful tools, there can still be times when printing out a hard copy is a good idea. Why is this the case?
Our eyes can become tired when staring at a computer screen or a smartphone display for hours at a time. As a result, small errors can sometimes "slip through the cracks". Physically printed materials will provide us with another perspective; perhaps enabling us to catch small mistakes before they evolve into more profound issues. There may also be times when compatibility issues exist between two different operating systems. Finally, physical documents can often be shared amongst peers and colleagues if you wish to quickly obtain a second opinion.
5. Digital Photography
Memories can be created in seconds with a single click of a smartphone button. However, there is much to be said about the tangibility of a physical image. This is why we have witnessed a marriage between modern digital photography and printed documents. Pictures can be used to create wedding albums, to embed within a physical brochure or to include within a holiday greeting card. The same cannot always be said for e-cards and purely digital elements.
Another reason why digital photography has become so popular today involves how far the associated technology has evolved. Thanks to laser printers and incredible levels of resolution, a physical image can appear more lifelike than ever before. Not only does this attract professional photographers, but anyone who is captivated by stunning imagery will love what is in store.
Document Printing: Bridging the Gap Between the Online Community and Everyday Life
We can now appreciate why the market for printers, paper and ink cartridges is still alive. While it is a well-known fact that many governments are encouraging a paperless lifestyle, physical documents are not expected to go the way of the dinosaur any time soon.
Author Bio:
Greg Tuohy is the managing director of Docutec, a managed print service and office automation business based in Ireland. Docutec helps many sectors with its business printers, document scanners, and software automation needs.