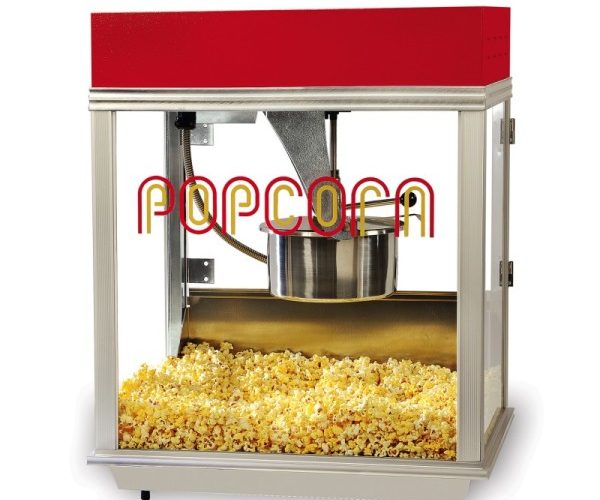 January 25, 2022
---
When you are searching for a healthy and tasty snack option, then popcorn is the first thing that pops into your mind. In recent times, people are choosing popcorn machines over traditional ways as they can produce a huge amount in just minutes. A popcorn maker makes the work easier, but not all the makers would be the right choice for you. If you are searching for the right popcorn machine, then this guide will help you with that.
Whether you are sitting in the movie theatre, hosting a party, or even hanging out with your friends, popcorn will always be the best snacking option for you. Not only is it tasty, but it offers various health benefits simultaneously. A popcorn maker can make the process easier, faster, and more fun. Popcorn poppers offer a simple and reliable way to make popcorn. But here are the requirements you need to consider while buying a popcorn machine.
Capacity

Unless you don't invite many people to your home or live alone, it would be best to choose a machine that can make several cups of popcorn with just one go. While buying a popcorn maker, you will get a variety of size options, and you need to choose the size according to how many cups you want to produce at once.One ounce is preferred for one person, and that's why you need a 4-8 ounce popcorn machine, which would be ideal for the family. If you host people or organize a party on a regular basis, then it would be great to choose a machine with high capacity. The large capacity of popcorn poppers is great if you want to make a large batch of popcorn in one cycle, but again it will cover so much space, and it would be hard to clean.
Cook time

Whether you need a popcorn machine for your movie night or for your family, it'd be great to have a machine that supplies popcorn constantly. If you want a machine that would meet your needs in a short period, then choose a machine that offers fast cooking speed. The machines in the market usually offer popcorn in 2-3 minutes.
Easy to use

You don't want a machine that would give you a headache while operating. To avoid these problems, you need to find a machine that is simple to use and doesn't have any complex controls. Additionally, it shouldn't create a huge mess after you are done with making popcorn. Look for a machine that has straightforward controls and comes with easy cleaning parts to ensure the best user experience. However, don't forget to look for machines that have heatproof handles, accessible controls, and other useful features.
Easy to clean

After making the popcorn, you shouldn't face complexities while cleaning the machine. An ideal popcorn machine should be easy to clean, and you should reach all the corners easily. Also, the surface of the Popcorn machine should be nonstick. If the surface is sticky, then you will face problems while cleaning the machine with your hands.
Built-in stirring

The last thing any popcorn lover would want to eat half-burnt popcorn or half-cooked popcorn. That's why a good popcorn machine comes with a built-in stirring mechanism. This mechanism will keep the kernels moving while they are popping, and it will ensure the popcorn is perfectly cooked.
Some additional features of the machine are welcome but make sure those features are not unnecessary. You can order online popcorn easily but making them on your own is surely a great experience. Popcorn Australia offers the best popcorn machines at an affordable price. They have popcorn makers for commercial as well as individual usages. Contact us to buy the popcorn machines and get the best deals at the lowest prices.
Read more on the below links:
Read Before You Get Your Own Popcorn Machine