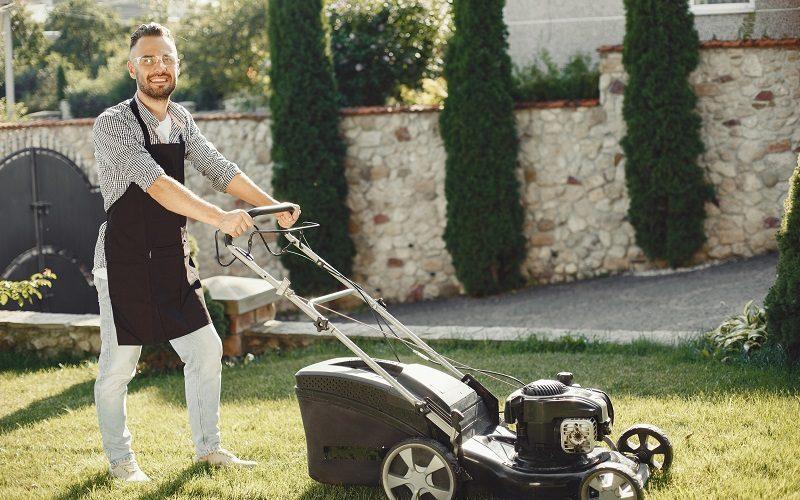 April 14, 2021
---
Who doesn't like to have a beautiful looking garden? Imagine waking up to the view of blossoming flowers, splashes of greenery and freshness all around you. Well, this looks so heavenly, but achieving this result requires a lot of hard work and efforts. Not all of us have the time to spend gardening, and more than it, gardening is a science; you must know about the right ways of doing it. Knowledge about the plan, soil, and the amount of sun and shade impacts the growth of the plant, and hence, it becomes important that you must hire a professional company that can provide the best garden maintenance services.
Garden maintenance keeps the weeds at bay and also ensures healthier and blooming plants. Owing to the growing importance of having a garden and inclination towards creating a green space, garden maintenance services are in great demand. Not only the homeowners but even the companies are hiring them to make their landscape look beautiful and appealing. So, if you are hunting for the best garden maintenance service provider, then you need to look into some of the key aspects of the company. Here are the basic questions that you must be asking a garden maintenance service provider.
Questions that you must ask: 
1. Can you tell us which services you provide? The first question that you must ask a garden maintenance service provider is about the various services they offer. Remember, before contacting them, you must assess your requirements, and based on it, you must start looking for the best company for your requirement. For example, some of you may be looking for lawn mowing or weed removal or pruning services, and some of you might be wanting to hire a company that provides all these services. So, when you are behind your search, you must consider all these parameters.
2. Check for references– Well, finding the best garden maintenance service provider may always not be that easy. You may end up encountering a fake company or someone who is amateur and doesn't have enough knowledge and skills of gardening. SO, how do you overcome all this? Well, the easy way out is to seek references. You can ask your family and friends about such services if they have availed of any such services previously.
3. Check their qualifications- Marley relying on tall claims and words won't give you the right result. You must speak to the service provider personally. Check their qualification by having a look at their previous work. At the same time, you must also ask them to share their clientele. A qualified and professional company won't mind doing so. They will let you know about their previous client and will also discuss their work in-dept with you. All this highlights the professional approach and behaviour of the garden maintenance service provider. Analogies to this, if you find the company to be too pestering to sell their services or they are hesitant to share their work with you, then you must consider looking for a new company.
In addition to all this, the garden maintenance service provider should also have a permit to provide their services. You must check their registration number and also ask them about their team. A professional team of garden maintenance service providers will have the best tools for trimming, pruning, mowing, and others which will simplify their task.
While shortlisting a garden maintenance service for your place, you must keep all the above-mentioned pointers on your radar. Never make a decision in haste. If you are looking for the best gardening service provider, then you must choose only a professional and experienced company. They will ensure that your garden looks green and beautiful.